Back in December of 2019, my friend and I came down with sore throats and respiratory infections with a myriad of symptoms in between. Basically, we both caught a virus. Flash forward to February 2020 when the news about the corona virus came out.
We both spoke to each other about it and surmised that this was the virus we must have caught back in December. Every symptom that COVID-19 induces, well, we had all of those. Yes, we felt like we were going to die. This was no ordinary virus. I worked a lot with kids in the public school system during this time and I know a flu when I get one. Whenever I feel that familiar itch in my throat I put a few drops of On Guard under my tongue and it goes away. This was the normal flu's ugly cousin dropping into town for a nasty visit.
Conspiracy theories are not my jam. They weigh me down mentally and emotionally. I feel inundated with opinions, facts, and opinions that people want to sound like facts. I like to form my own opinion without hashing over extremes.
However, a few years ago I had that still small voice of our inner consciousness tell me, Hey, go check out David Icke and see if he's posted anything on the corona virus. For those of you who do not know who that is, he is a conspiracy theorist who has been around since the 1980s.
Whenever I hear that still small voice, I really try to pay attention. I am a very vivid dreamer like most creative people and I pay attention to my dreams and their messages. I carry the same importance for my inner voice.
So I turned to Youtube and found a video from a show called London Real. It's removed from Youtube now, but you can find it on London Real's site here. Very nicely shot and looks like they're in a professional studio. You can tell the host likes to interview these eccentric types of people. David Icke stayed true to his extreme opinions, but something about what he said struck me. I didn't watch the whole video, but before I tuned out I listened to him speak on how he believed he and his son caught what he believed to be the coronavirus in December 2019. Like myself, he had all of the known symptoms around the same time my friend and I did.
Just a few weeks ago the news started to say that the coronavirus has been around since last year of 2019, but remained under the radar. Then, out of the blue, I had friends tell me that they became sick with coronavirus symptoms back in December 2019 or early 2020 before it hit the news. One of those friends was a doTERRA team member. Conspiracy or not, even mainstream media was saying Covid 19 was indeed around in 2019. Plain and simple.
Normally, I don't get sick. Neither does my friend or my other friend who is in doTERRA with me. Honestly, we thought it would pass through our systems fairly quickly so none of us bothered going to the hospital for drugs. Our protocol was to douse ourselves in On Guard protective essential oil blend and DDR Prime.
Check out doTERRA's yummy On Guard cough drops if you're craving to have something a bit more like throat lozenges on deck.
A research branch of the government – National Center for Biotechnology Information – even says that diffusing essential oils can alleviate bronchial symptoms of Covid 19. They concluded in this study that combining essential oils and pharmaceuticals could an effective way to combat this virus. Their words, not mine!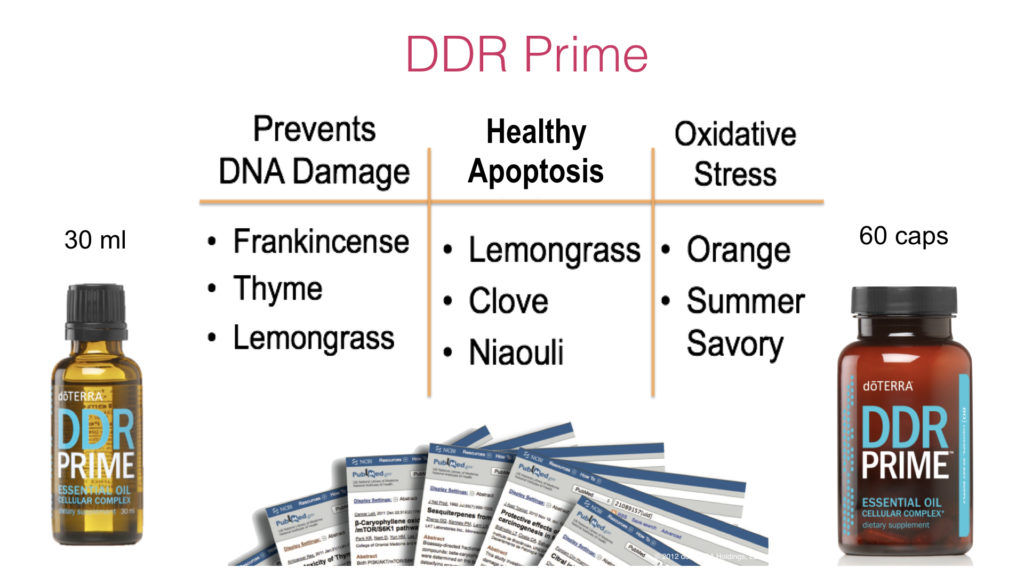 My friend and I also drank A LOT of hot water with freshly squeezed lemon and raw honey to flush it out of our system. My doTERRA teammate trusted in her bougie whiskey, On Guard blend, and even more essential oils than what my friend and I did. My teammate also did what she calls a "steam bomb", which is taking a cup of hot water, putting a few drops in of On Guard, hovering her nose over it and breathing it in.
All in all, we were only seriously sick for about 3 to 4 days. Then spent about 3 to 5 more days in recovery. We were over the worst part and everything in our lungs was drying up. We were all coughing up phlegm as the mucus dried up more and more.
When I caught the virus back in December 2019, it actually only started out as a sore throat. As soon as I caught the sore throat I took On Guard. It went away. Unfortunately, I had to live with a family member briefly during this time who is a chain smoker and has bi-polarism. I was living with their mom/my aunt who is adamant about no smoking in the house because of her asthma. However, my cousin, her son was having a bi-polar outburst and filled the house with smoke while she was at work.
It was extremely windy and the dirt was kicking up that day too. I am extremely sensitive to cigarette smoke to the point where I will get a migraine from just a small exposure. About an hour after inhaling the smoke I became so weak I needed to lie down. It was mid day. By the night, I had a full blown virus with a fever, annoying dry cough, strep throat, and phlegm.
My sweet friend insisted that I come over so she could take care of me and get me away from my cousin. I doused my innards with DDR Prime, On Guard, hot water with lemon + raw honey, ginger candies, and any kind of spicy soup from the Mexican café down the street for a few days straight. I got better and for a week straight my friend was fine as well. However, another windy day came, kicked up all the Los Angeles dust and then, BAM! She got sick. Followed the same protocol I did and she got better within a week. It took her a few days longer to get better because she didn't rest like I did.
Lets talk about facts now. A virus is a code. It's made up of DNA or RNA. So is the human body. Laboratories, such as NCBI (National Center for Biotechnology Information), tend to refrain from using the word "cure" or making grand statements. They use language that is very clinical and objective. Like, the symptoms were prevented by the use of frankincense. Or the inflammatory stress response was inhibited by the use of frankincense. Improvement of the disease was obvious after use of frankincense. In just 7 days, brain tumors (peritumoral brain edema) shrank by 22% to 48% and by two weeks showed no signs of increase (proliferation)! Better yet, results from scientific studies using frankincense for bladder cancer suggests it could be an effective treatment for aggressive breast cancer.
Did I mention, I 💓 frankincense?
Whenever I talk about my healing journey with essential oils to people that are interested in my story, I also refrain from using the word cure. I simply say that I no longer deal with the symptoms I had before going on essential oils. Frankincense has played a major role in making this happen for me.
Let's get back to this virus business. So it's a code, just like our DNA. There are certain essential oils that can block the code of the virus from latching on to your DNA code. Think of it like this. You are a computer program that runs on codes that a software engineer created. Then there is a virus made up of a code language that some dweeb in his mother's basement created. This virus tries to attack your software to make it unusable.
In order to prevent that virus from affecting your computer, you have to install virus protection software that will protect you. Think of Frankincense or even DDR Prime and On Guard as this anti-virus software. Studies from the government funded NCBI (cited above) suggest frankincense can prevent much of a virus from binding to your DNA.
A virus needs your DNA to replicate itself. It needs a host to make ugly copies of itself to hang up all over your DNA like WANTED posters for a villain. Frankincense can slow down this process. What's stopping you from giving it a try? Stop by Amazon to get unbiased reviews on some of the doTERRA products I've mentioned.
However, I HIGHLY suggest to not order off of Amazon, but buy directly from doTERRA. There are many distributors using the doTERRA name to sell diluted oils on Amazon. Some of the reviews might say that a customer's purchased oil didn't match the quality they normally get from doTERRA. That's because there are some crooks out there that empty out half the bottle and fill the rest up with a carrier oil. Then the leftover oil goes into a new bottle with a fake doTERRA label and a sealed lid. By the way, Amazon sells those lids with seals attached and all you have to do is just push really hard to pop it on a bottle of essential oils to present it as "unopened". 😱
Pop on by my store instead at www.doterra.com and use my referral code 5711692 during purchase to let doTERRA know who sent you 😺😎
✨✨✨✨✨✨✨✨✨✨✨✨✨✨✨✨✨✨✨✨✨✨✨✨✨✨

Despite this, there are Amazon customers who did get the real deal from some doTERRA sellers. Their reviews are phenomenal.

🦄🦄🦄🦄🦄🦄🦄🦄🦄🦄🦄🦄🦄🦄🦄🦄🦄🦄🦄🦄🦄🦄🦄🦄🦄🦄